Reactis V2017 Now Available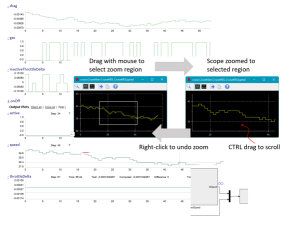 Cary, NC (July 7, 2017) -- Reactis® V2017 was released today adding a number of new features, including support for MATLAB® R2017a, an ability to generate signal plots in HTML test execution reports, a facility to check that the values assigned to test points conform to a given constraint (e.g. a range), a number of scope enhancements (improved zooming, scrolling, and export to PNG), as well as a number of other new features and stability improvements. See the Reactis V2017 release announcement for more information on the tool updates.
About Reactive Systems. Reactive Systems, founded in 1999, is a software testing and validation company with offices in Cary, NC and Nagoya, Japan. For more information about Reactive Systems visit www.reactive-systems.com or call +1-919-324-3507.

Reactis is a registered trademark of Reactive Systems, Inc. MATLAB, Simulink, and Stateflow are registered trademarks of The MathWorks.