See Reactis at Automotive Engineering Exposition 2023 Yokohama
Cary, NC (May 17, 2023) -- Reactive Systems will exhibit at the upcoming Automotive Engineering Exposition 2023 Yokohama, where about 40,000 visitors and 500 exhibitors are expected. Members of the Reactive Systems Japan team will be showing the latest versions of all products in the Reactis product line.
Of particular interest is a preview of the upcoming Reactis V2023, which will include a new automatic assertion generation capability. With the new feature, Reactis will instrument a model with assertions that track whether different types of runtime errors occur. Error classes tracked include integer division by zero, floating point Inf or NaN detection, bad indexing of a Multiport Switch block, and integer overflow. Reactis will flag assertion violations and in some cases will statically determine that a failure is impossible. Assertion status is visualized as follows: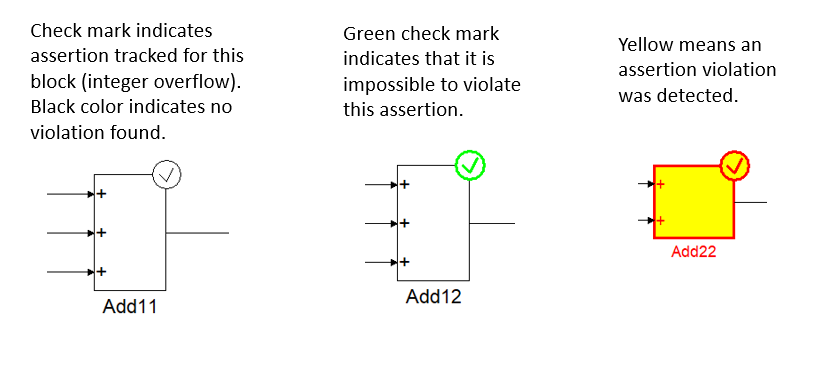 About Reactive Systems. Reactive Systems, founded in 1999, is a software testing and validation company with offices in Cary, NC and Nagoya, Japan. The Company develops the Reactis family of tools that support the test and debug of embedded software applications developed using Simulink, Stateflow®, and C code.